Christophe Migon (enseignant-chercheur Sorbonne Université), Paul Nival (Professeur émérite en océanographie) et Antoine Sciandra (directeur de recherche CNRS), tous trois membres du Laboratoire d'Océanographie de Villefranche (LOV) à l'IMEV sont les éditeurs, et également auteurs-contributeurs, d'un ouvrage scientifique paru en fécrier 2020, "The Mediterranean Sea in the Era of Global Change - 30 Years of Multidisciplinary Study of the Ligurian Sea".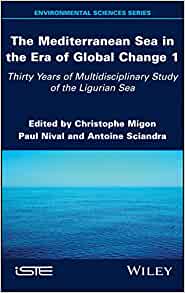 Didactique, et particulèrement indiqué pour des étudiants en océanographie, le livre se propose de faire une synthèse des travaux menés dans la mer Ligure depuis trois décennies.

Publié par ISTE et WILEY, il est composé de 2 tomes qui sont pour l'instant disponibles uniquement en Anglais. Une version française est en cours et devrait paraître fin 2020, début 2021.
en savoir plus
Actu CNRS 10 Octobre 2020 : https://www.insu.cnrs.fr/fr/cnrsinfo/mediterranean-sea-era-global-change-30-years-multidisciplinary-study-ligurian-sea
info tome 1 : http://www.iste.co.uk/book.php?id=1599
info tome 2 : http://www.iste.co.uk/book.php?id=1611